/
Swipe image to see more.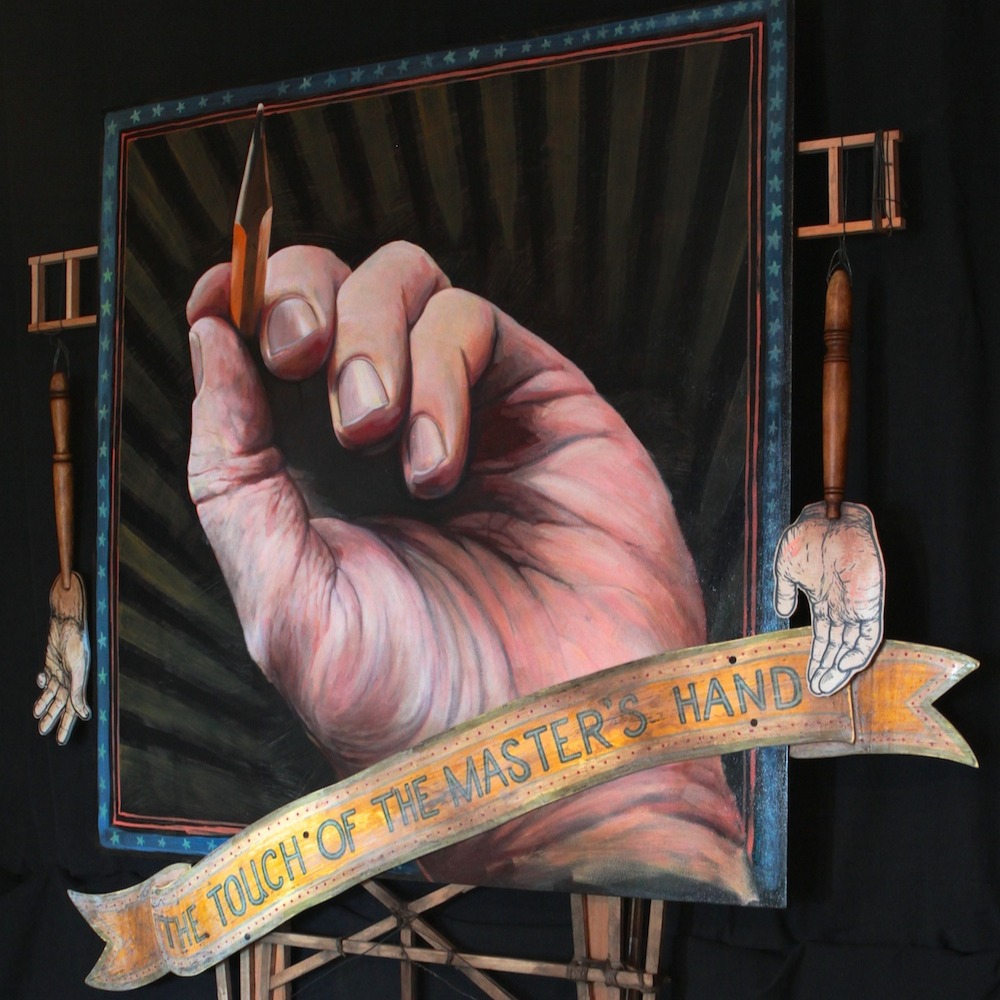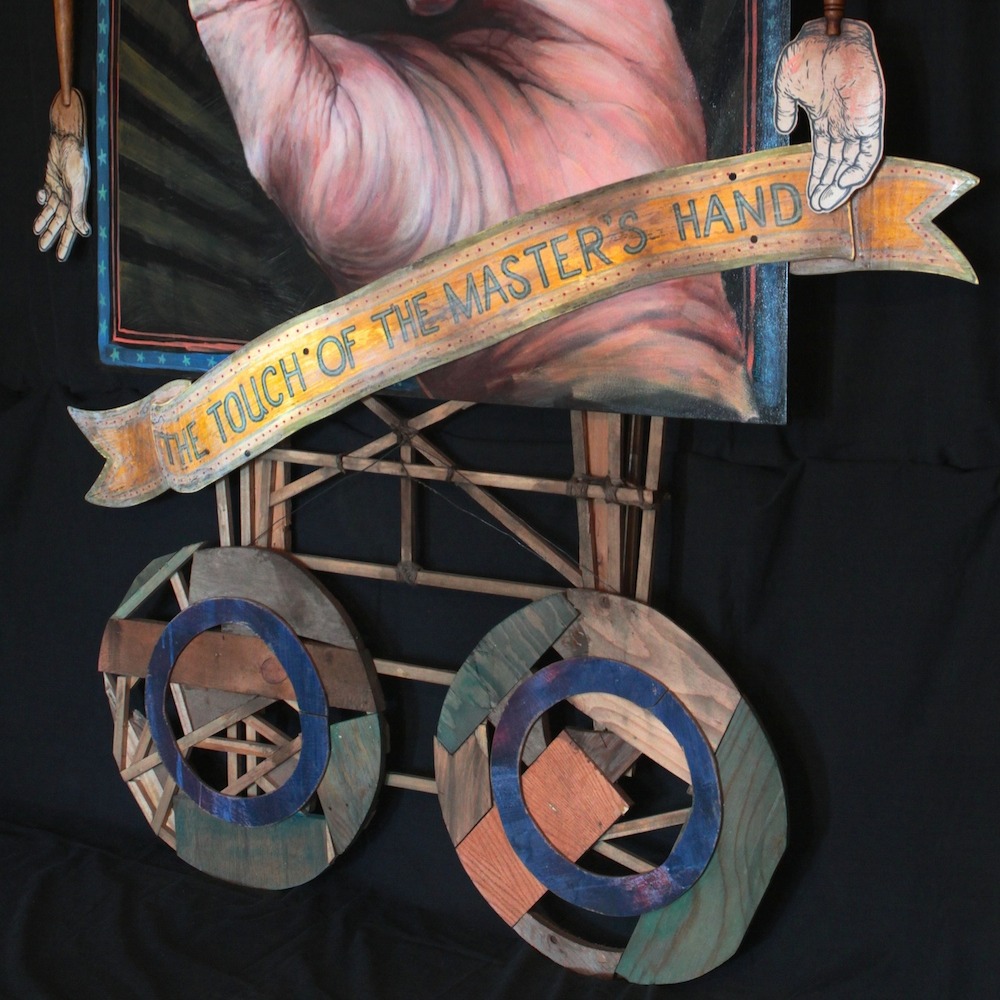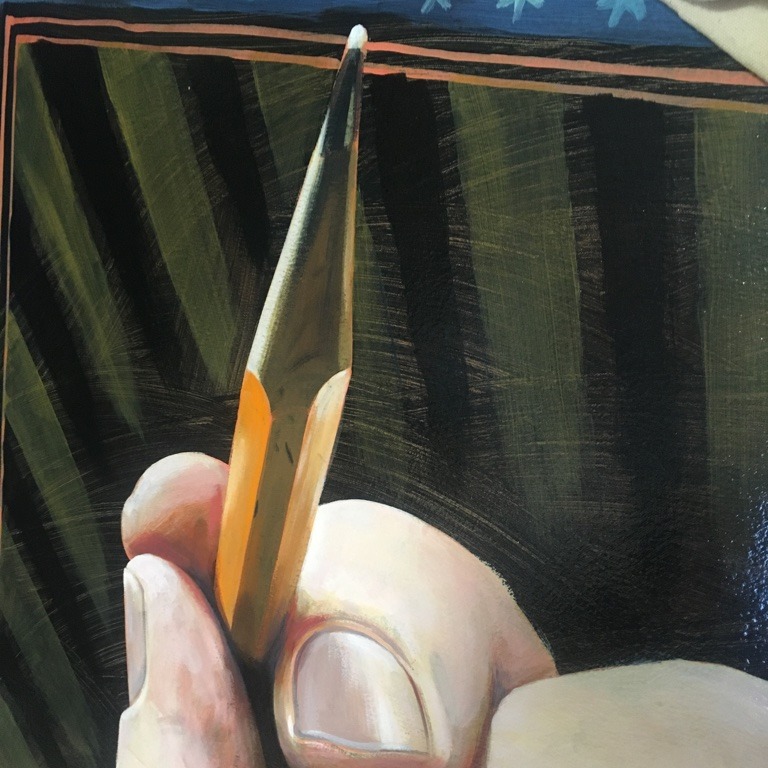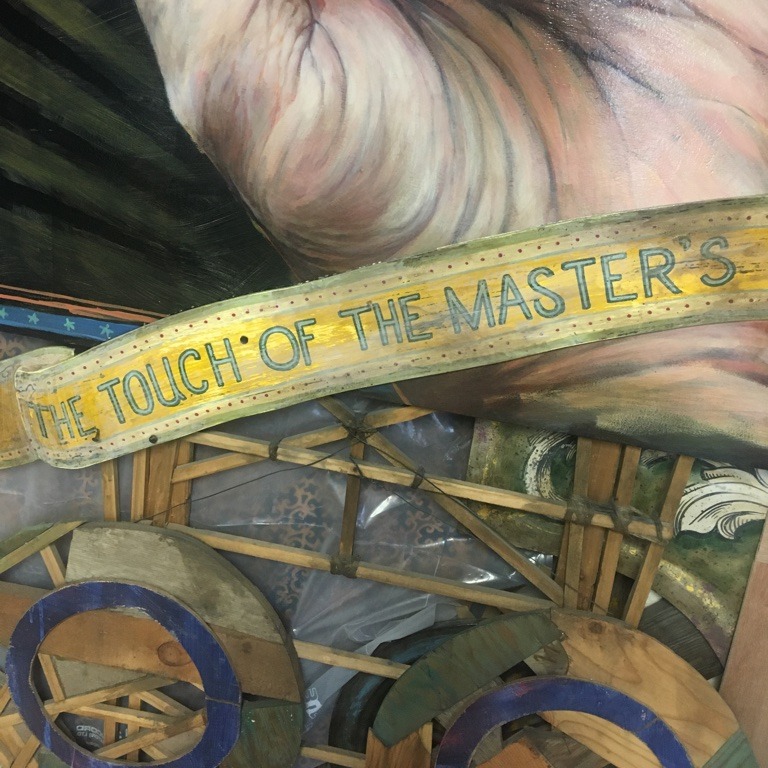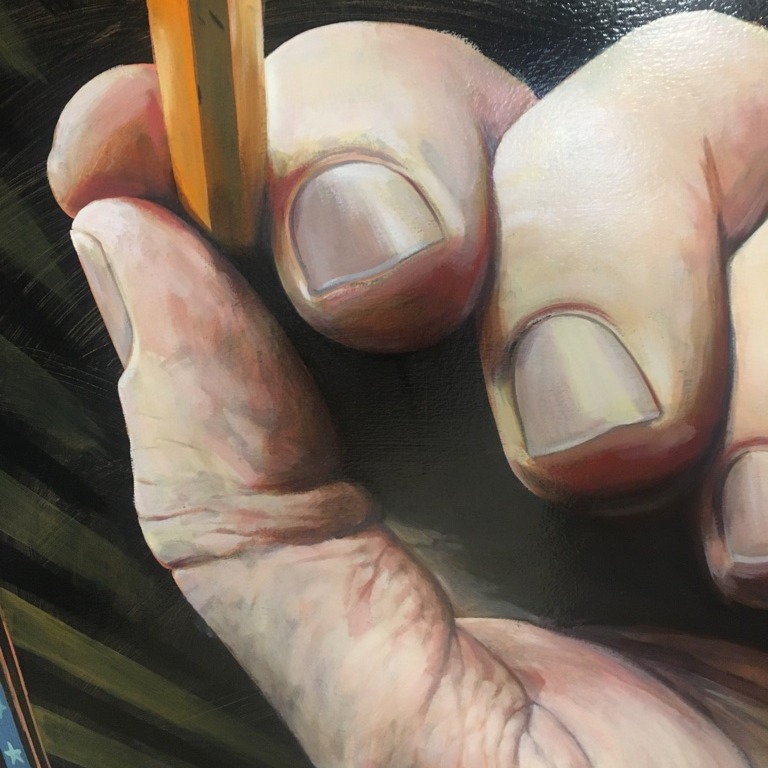 From a series of six works exhibited as "The Sideshow". This is a snake oil artists banner advertising the magical effect of the "touch of the Master's hand"...the artist as magical performer of great feats. The work is set on wheels (non functional) that allow it to be trundled from one sideshow to the next, rather like a travelling group of carnival performers. There is a certain broken down nature to this piece as if it has been on the road for some time and subjected to the wear and tear of carnival life. It is not merely a painting, rather a 3 dimensional bricolage of materials.
Delivery Instructions
Delivery of art within 20 mile or 30km zone is free. Any artwork requiring shipping will need to be packed safely according to the nature and size of the work and individual shipping cost will have to be calculated according to distance and shipping method.