/
Swipe image to see more.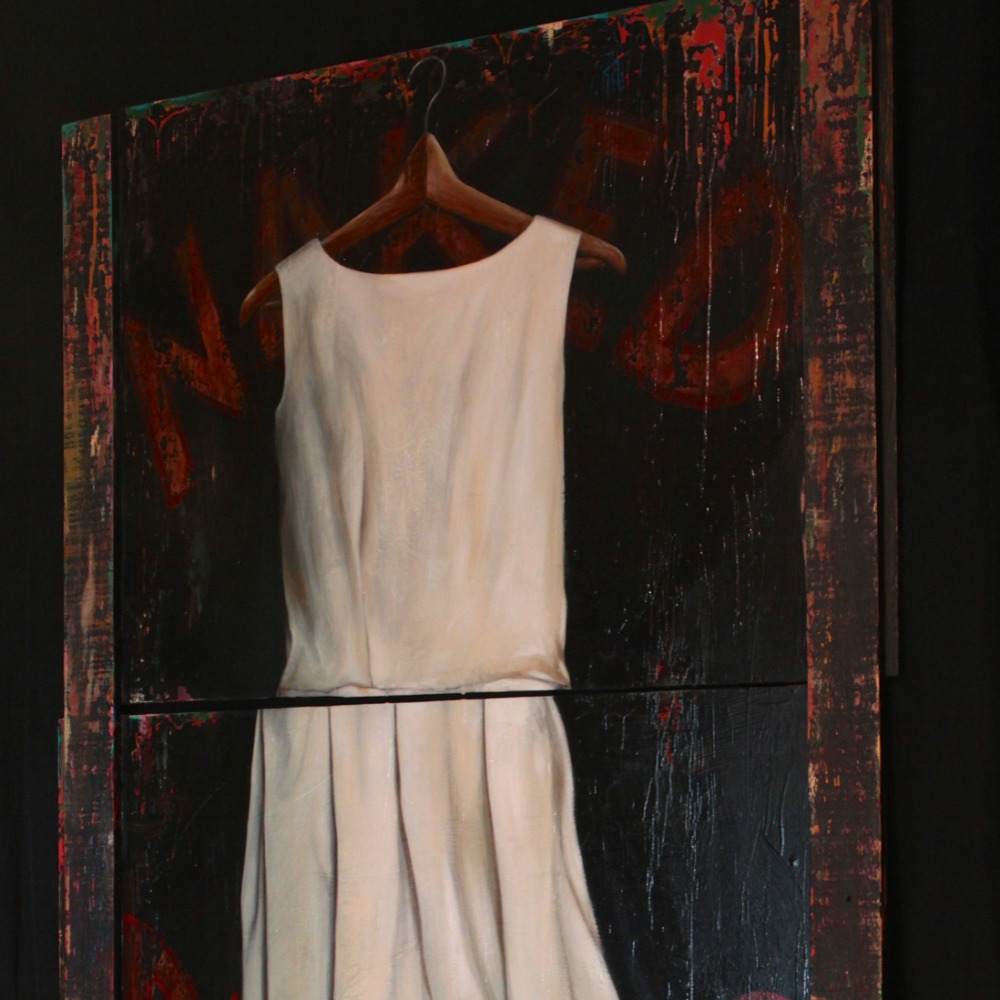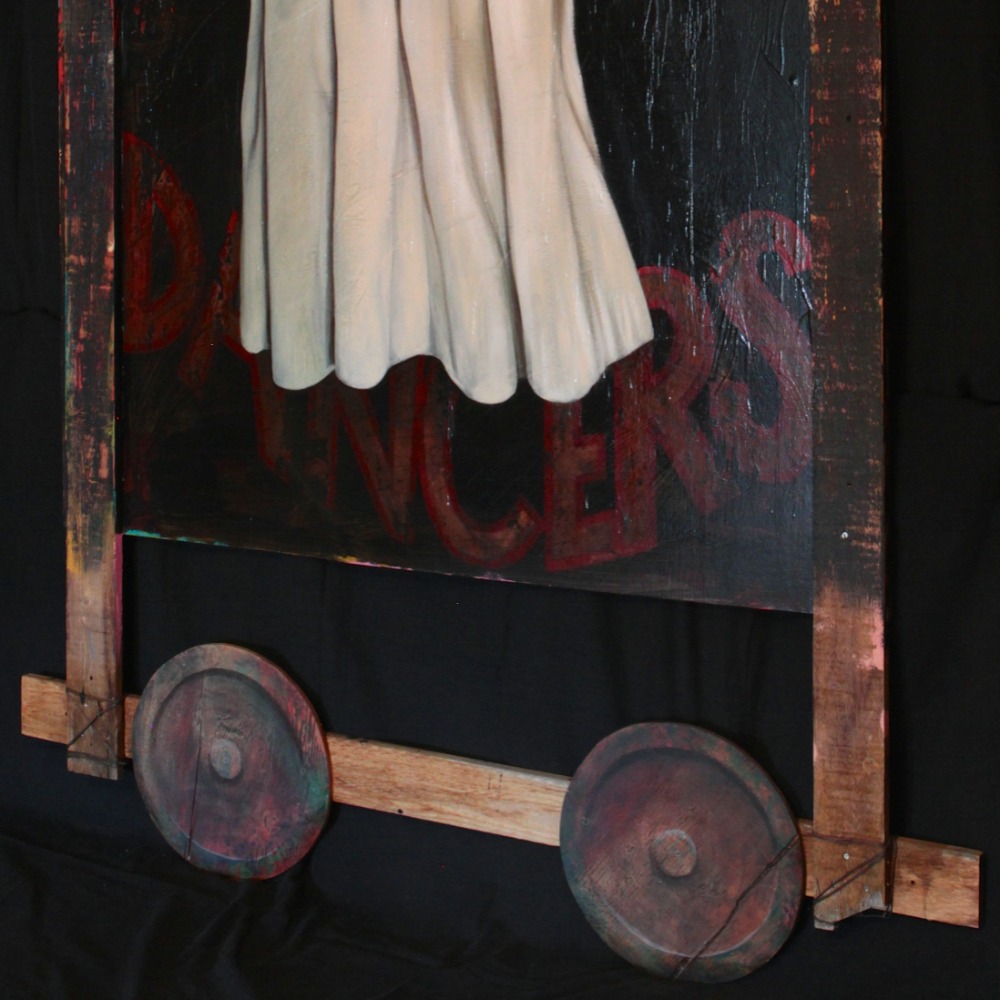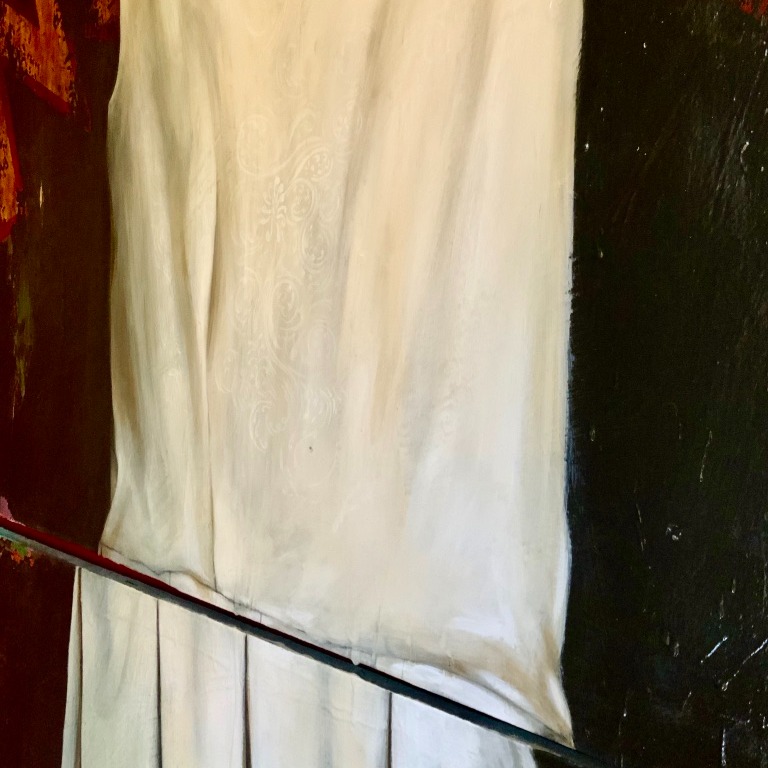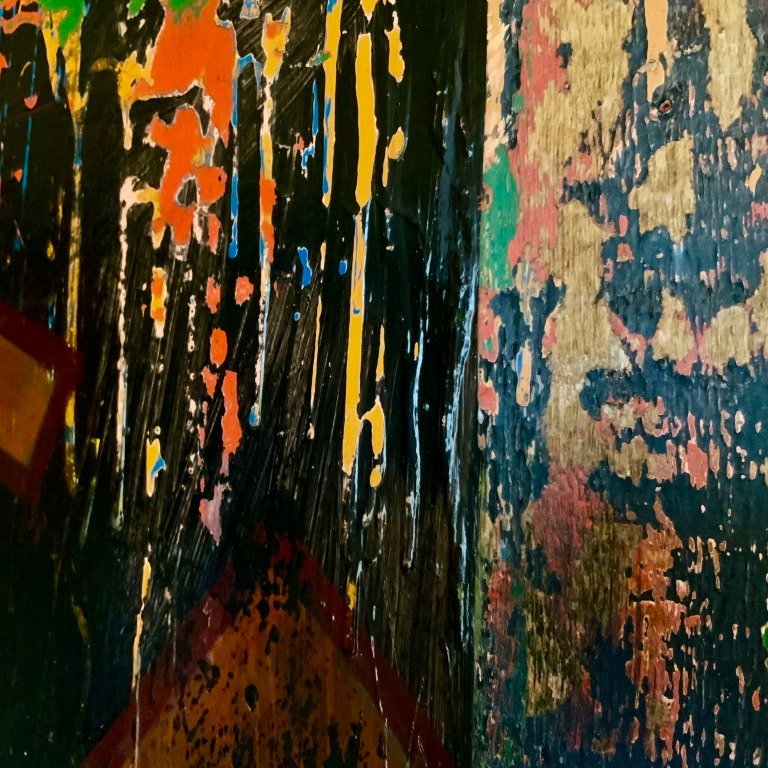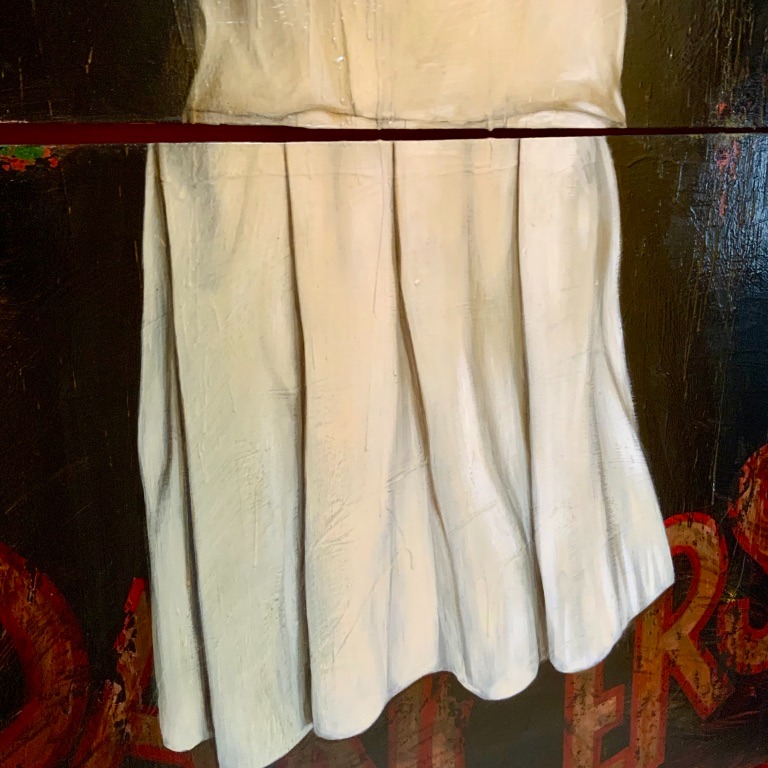 From a six artwork exhibition titled "The Sideshow", this piece refers to "artistic" naked peepshows that were prevalent in the travelling sideshow era. In a bait and switch trick, this piece does not feature any naked bodies, rather the empty dress implying the nudity. The edges of the work show wear and tear of the daily life of carnival caravans and signboards. Paint has worn away and flaked off, showing rich and interesting colours from previous billboards that may lurk beneath the surface. The split in the artwork also refers to the old magician's trick of sawing a lady in half.
Delivery Instructions
Delivery of art within 20 mile or 30km zone is free. Any artwork requiring shipping will need to be packed safely according to the nature and size of the work and individual shipping cost will have to be calculated according to distance and shipping method.