/
Swipe image to see more.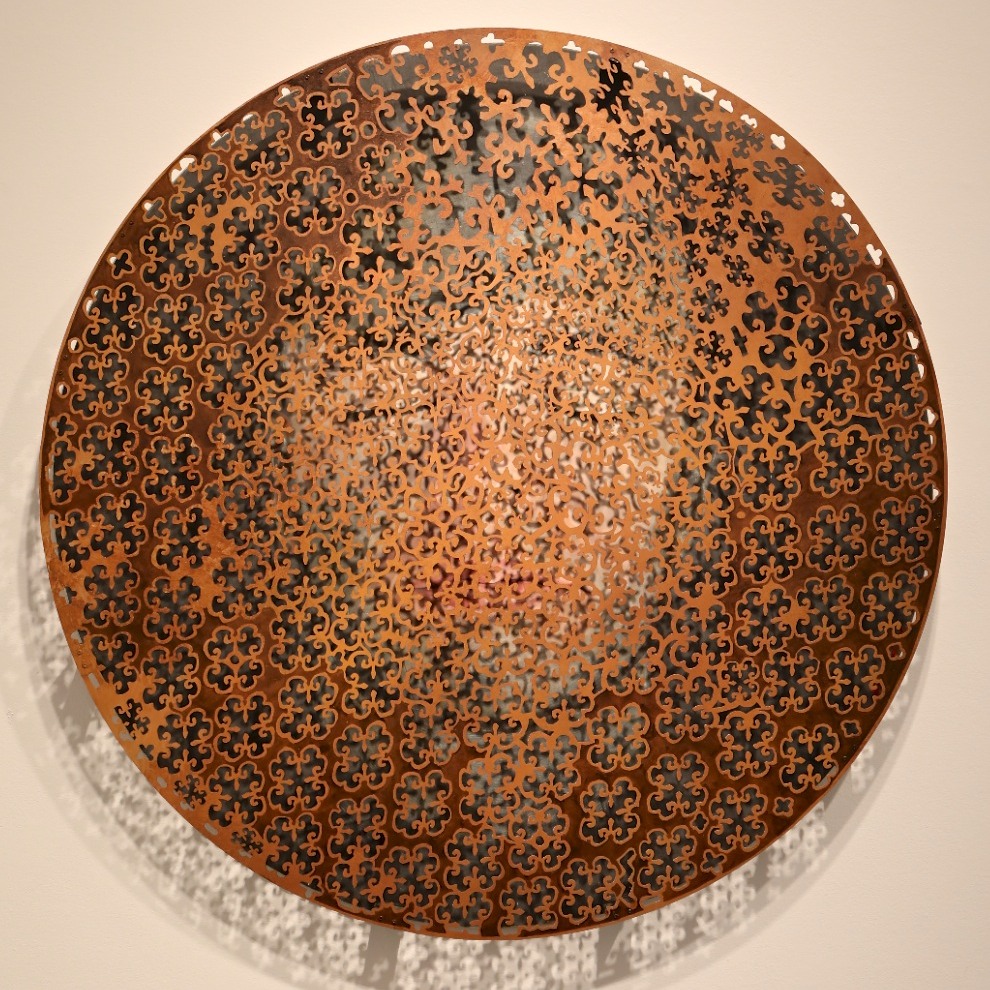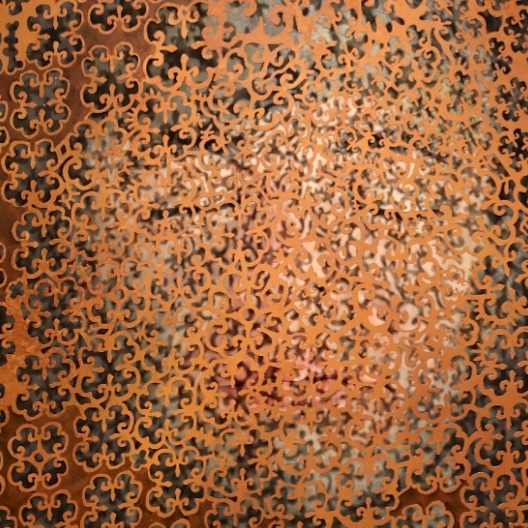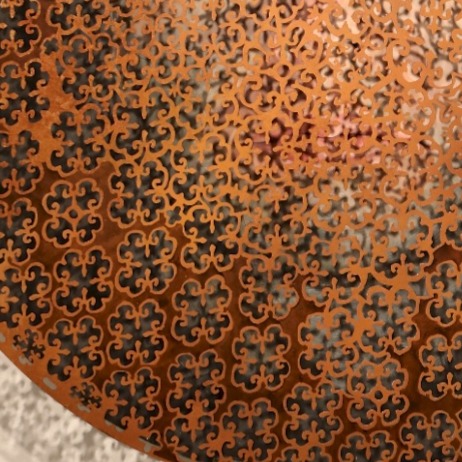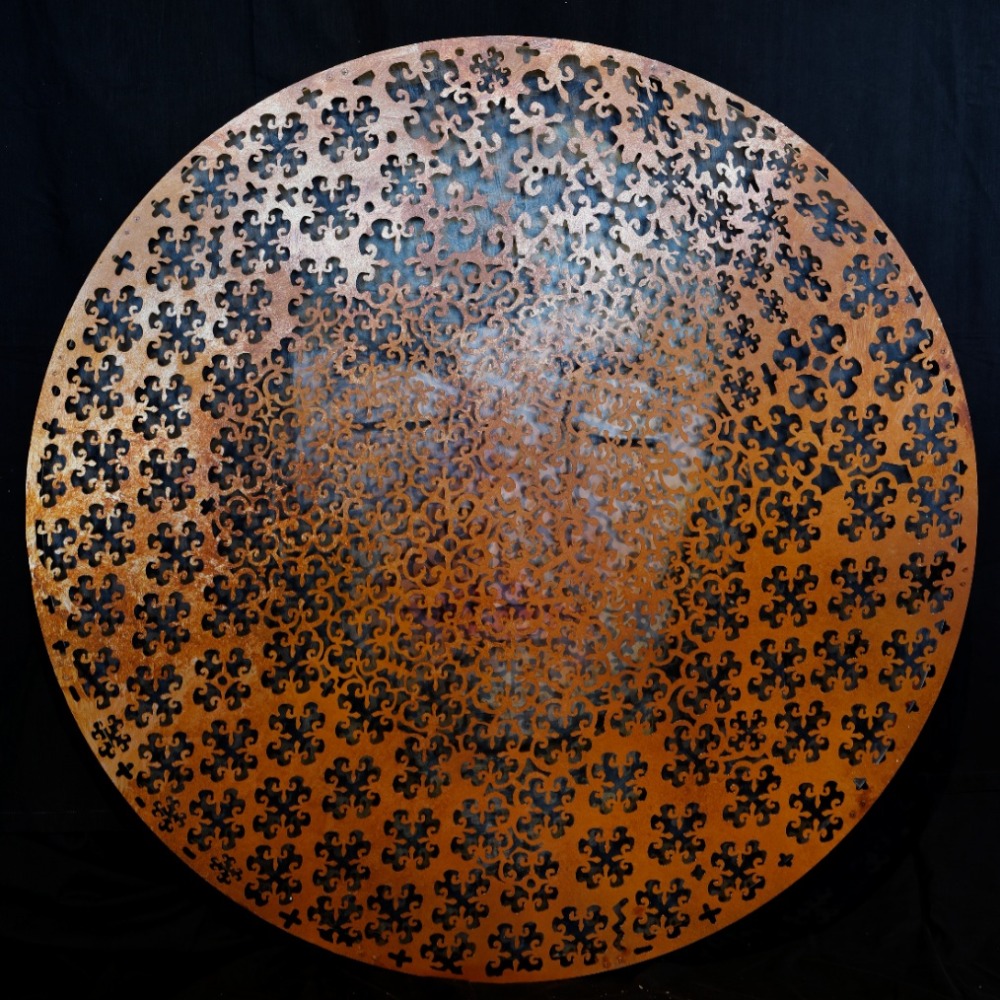 A tondo, circular panel, painted in acrylic on plywood panel partially obscured by a hand designed, laser cut aluminum screen, set about 2" in front of the painting. 43" diamater. This work was exhibited at the Kelowna Art Gallery show, "Immaculate Deception"
Delivery Instructions
Delivery of art within 20 mile or 30km zone is free. Any artwork requiring shipping will need to be packed safely according to the nature and size of the work and individual shipping cost will have to be calculated according to distance and shipping method.